ANOTHER MOT WORKSHOP LETTING EXETER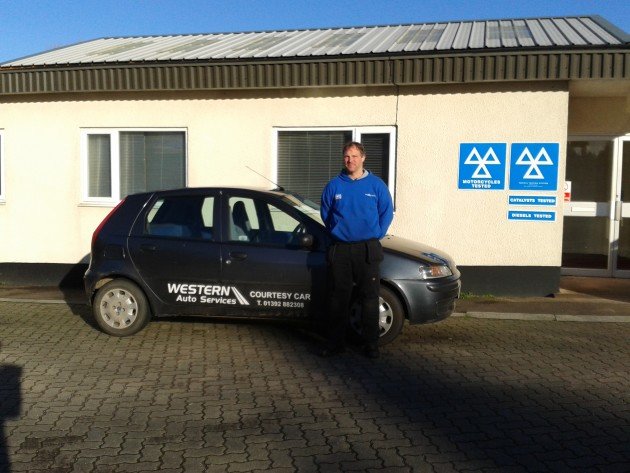 Hudson & Co have once again succeeded in sorting out a problem situation  and creating a success for a client landlord. On this occasion a landlord was faced with a problem tenant who failed to pay the rent, and badly treated a property, carrying out alterations without consent and effecting dilapidations.   Hudson & Co were called in;  who oversaw the service of notices, liaised with the bailiff to obtain possession and then organised for the property to be refurbished and re-let.
After a short marketing period, one of the neighbouring tenants approached Hudson & Co to discuss taking the whole of the unit (1,900 sq ft) with  the adjoining offices and creating a dedicated MOT centre.   Having recently let an MOT workshop elsewhere,  Hudson & Co new the issues, and could even recommend the garage equipment suppliers.  The deal was not an easy one to conclude as it involved obtaining a specific MOT planning consent, and some major alterations to the industrial unit, which involved creating two substantial recesses in the floor slab, and alterations to the roof to allow enough height to accommodate ramped commercial vehicles.   Fortunately the Landlord was a "visionary" and accepted that what amounted to demolition works would lead to an enhanced value of the property and a long term commitment from the tenant, who has effected a major investment in the very best Boston equipment.   The result is a long lease, a much better rental return, and one of the smartest and most up to date MOT workshops in the Exeter area.
Pictured is the tenant, Dean Western,  trading as Western Commercials and operating a very successful auto workshop business from the adjoining unit at Beare Trading Estate, near Broadclyst. Dean is well known in the trade for the quality of his work, and it has always been his dream to run a first class MOT workshop.  With the benefit of Classes 1 – 7 approval Western Commercials are  able to test Motorbikes, Quads, Three Wheelers, Cars, Passenger Vehicles, Campers and Light Commercials with the benefit of a very convenient location, ample parking and a very comfortable waiting area.   Well done to Dean and to the Landlord for their fortitude and patience in seeing a proper job done.  Western Commercials and Western Auto Services can be contacted on 01392 882308.